Former Gov. Chris Christie said Congress should impeach President Donald Trump in response to last week's attack on the U.S. Capitol, offering the latest swing in an oscillating relationship.
Last week, Christie didn't think removing Trump was "practical" but on Sunday, he said he would vote for impeachment if he was in Congress.
"I think the last eight weeks has been the worst behavior that I have seen by this president in the four years he has been there, and the one that has angered and disturbed me the most," Christie told The New Yorker, which said Christie's "embrace of the Trump Administration has been complicated."
On Friday, when the New Yorker story appeared, Christie was skeptical about removing Trump: "I don't think either thing is practical, quite frankly, at this point, when we are talking today, with twelve days left. I don't think either one is practical."
"What we had was an incitement to riot at the United States Capitol, we had people killed, and to me there's not a whole lot of question here," Christie told George Stephanopoulos Sunday, during an appearance on ABC's This Week.
"I'm hoping that more Republicans move in the direction of saying, not that we don't support the president, he's been a friend of mine for 20 years, but friendship doesn't mean that you're blind," Christie said. "Friendship means that you'll listen to somebody, give them their opportunity, and if they don't come forward with the proof, then it's time to move on."
Christie, who became the first governor to endorse Trump after dropping out of the presidential race in February after a disappointing sixth-place finish in New Hampshire, became an internet sensation after his blank stare was construed as regret for having backed the real estate mogul.
Only days after Trump's victory, Christie was unceremoniously dumped as his transition chief, although he stayed in the President's good graces, accepted a leadership of the President's Commission on Combating Drug Addiction and the Opioid Crisis, a position that gave him Oval Office access.
Over 81,000 drug overdose deaths occurred in the United States in the 12 months ending in May 2020, the highest number of overdose deaths ever recorded in a 12-month period, according to the Centers for Disease Control and Prevention (CDC). That's up from 52,404 in 2015, the figure available when Christie took charge of Trump's drug commission.
"Christie was the first establishment Republican to get on the Donald J. Trump for President campaign bus in 2016," said Charlie Stile in a Record column published in November, "Now he's among the first to throw him under it."
Christie said, "Oh, sure. Yeah," when asked if Trump committed an impeachable offense. Christie said if he were in Congress, "that's exactly what I would do." 
"If inciting to insurrection isn't," Christie said, "then I don't really know what is."
Trump incited Wednesday's deadly violence at the U.S. Capitol was an impeachable offense, said Christie, the latest prominent Republican to join Democrats who support the process of removing Trump from office.
Christie is perhaps the most notable Republican ally of Trump's to call for his impeachment.
Christie has been friends with Trump for 20 years and in 2016 was the first governor to back his presidential campaign.
Christie said Trump's conduct "absolutely sickened," him, and the former governor is not alone.
After the attempted coup d'état, New England Patriots head coach Bill Belichick declined the Presidential Medal of Freedom, which Trump wanted to give him.
"Above all, I am an American citizen with great reverence for our nation's values, freedom and democracy," said Belichick.
With his call for impeachment, Christie could just be putting some distance between himself in the president during his final days in power.
Christie recently said may run for president again in 2024 and expressing disapproval of Trump's conduct since he last to Biden could improve his chances if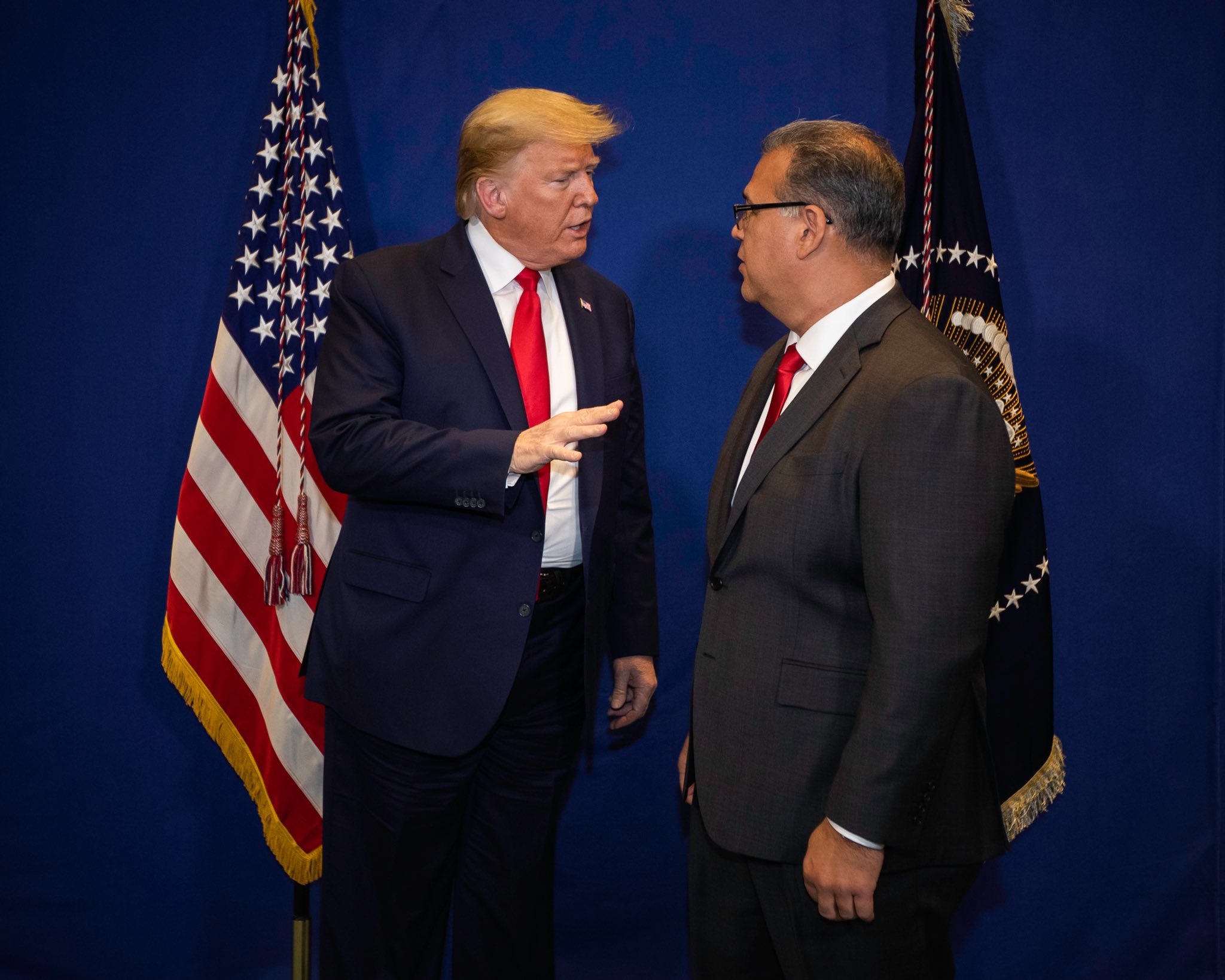 Before a mob of Trump's supporters invaded the Capitol last week, it might have seemed like a good idea to re-import the president's political team to New Jersey but Doug Steinhardt must have been having second thoughts about hiring Bill Stepien, Trump's 2020 campaign manager and the administration's White House political director.
Only one month after he announced he is running, former New Jersey Republican Party Chairman Doug Steinhardt dropped out of the race for governor on Monday night.
Stepien was campaign manager in both of Christie's successful campaign for Governor, serving as Deputy Chief of Staff for Legislative and Intergovernmental Affairs in the administration.
Congressman Jeff Van Drew hired Stepien as an adviser to his 2020 re-election campaign, and he was slated to work for Steinhardt.
Steinhardt has made his support for Trump a focal point in his race for the Republican gubernatorial nomination against Jack Ciattarelli, who refused to vote for Trump in 2016.
On December 11, Steinhardt boasted about his support for Trump, saying that "some cut and run from our president, hoping you wouldn't notice, while others were never there in the first place."
A video released on the morning of the attempted coup d'état, which interrupted the certification of Joe Biden's victory in the 2020 election, Steinhardt slammed Ciattarelli for opposing Trump.
---
Connect with NJTODAY.NET
Join NJTODAY.NET's free Email List to receive occasional updates delivered right to your email address!