An Alabama man drove a pickup truck packed with 11 homemade bombs, an assault rifle and a handgun to the US Capitol building on Wednesday, in the first revelation that the attempted coup d'état was potentially far worse then originally reported.
Commanders at Fort Bragg are reviewing the involvement of a psychological operations officer who led a group of people from North Carolina to the rally in Washington, DC that led up to the deadly riot in the US Capitol.
The family of Cleveland Grover Meredith Jr., who is charged with plotting to kill House Speaker Nancy Pelosi, alerted the Hiawassee Police Department when he moved there from Atlanta, because they were concerned about his behavior and ties to QAnon.
Emerging evidence reveals alarming details about unrealized destruction that might have resulted from the incident, which was the first violent breach of the Capitol building since British forces burned Washington during the War of 1812.
President Donald Trump could face criminal charges, under a federal criminal code (18 USC 373) makes it a crime to solicit, command, induce or "endeavor to persuade" another person to commit a felony that includes the threat or use of physical force.
Still, seditionists in Congress blocked a resolution asking Vice President Mike Pence to invoke the 25th Amendment of the US Constitution, even though Trump could take desperate action rather than face criminal charges for his action to persuade the mob of several thousand supporters to commit a violent felony.
"Republicans pushing the 'move on' and 'heal' rhetoric are treating Trump's coup exactly like a mass shooting," said Lisa McCormick, a New Jersey Democrat. "Well, we've seen what's happened when mass shootings are ignored. They happen again, and again, and again. America may not survive another coup attempt."
"The FBI is not sparing any resources in this investigation," said Steven D'Antuono, the FBI's assistant director in Washington, noting that agents from all 56 field offices are involved in the investigation.
The details about the weapons cache in the pickup truck were contained in federal documents charging Lonnie Leroy Coffman of Falkville, Alabama, with federal offenses. A bomb squad detected the arsenal during the scramble to secure the federal complex after it was overrun by pro-Trump rioters and other bombs around Washington, D.C., were found.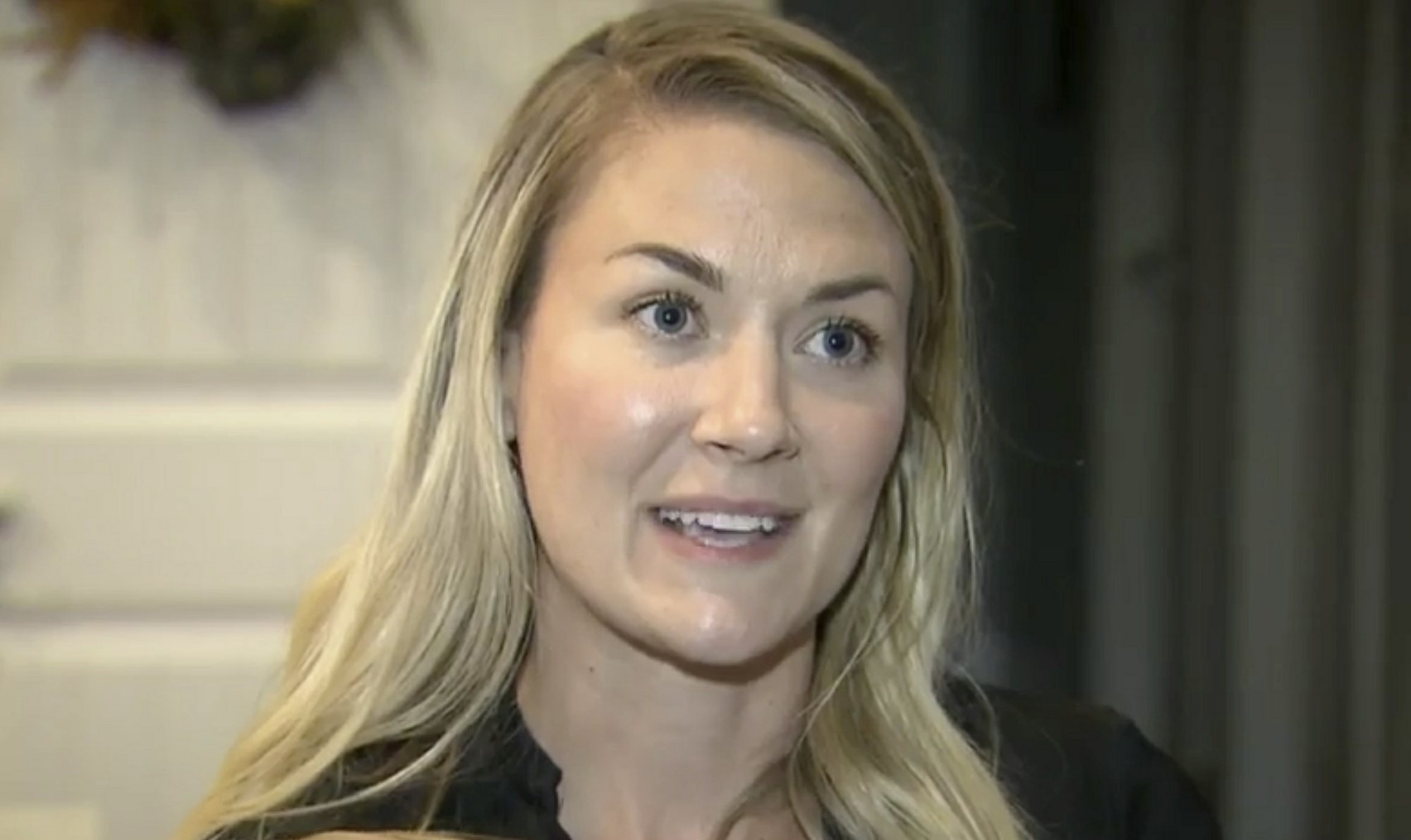 "I was a private citizen and doing everything right and within my rights," said US Army Captain Emily Rainey, who led 100 members of Moore County Citizens for Freedom, which claims to promote conservative values, to Washington, DC, where insurrectionists took over the House and Senate chambers, smashed windows and waved Trump, American and Confederate flags.
The Army officer said she acted within military regulations and that no one in her group broke the law but Rainey resigned her commission after commanders at Fort Bragg said they were reviewing her involvement in last week's events in the nation's capital.
Hiawassee Police Chief Paul Smith said Meredith was known to authorities.
In 2019, Meredith, a 1986 graduate from The Lovett School, was banned from the private K-12 campus "due to threats of violence," according to officials who said they "severed its relationship with this alumnus."
Several social media accounts reportedly connected to Meredith show posts supporting the riot at the Capitol, conspiracy theories supported by President Donald Trump, and QAnon claims.
Retired Lieutenant Colonel Larry Rendall Brock, Jr., a Texas-based Air Force Academy graduate and combat veteran who calls himself a patriot, was arrested and charged with violent entry and disorderly conduct.
So far, at least 90 people have been arrested on charges ranging from misdemeanor curfew violations to felonies related to assaults on police officers, possessing illegal weapons and making death threats against House Speaker Nancy Pelosi, D-Calif.
U.S. Attorney Michael Sherwin says hundreds of people may ultimately face charges related to the storming of the U.S. Capitol on Wednesday, which interrupted a session of Congress engaged in certifying the election of President-elect Joe Biden.
Across the country, insurrectionists protested at state capitol buildings over Trump's false claims of voter fraud.
The insurrectionists include religious zealots, conspiracy theorists and members of numerous hate groups.
Just hours after Trump encouraged the crowd–comprised of people from at least 36 states — at a rally to "take our country back" and his lawyer Rudy Guiliani called for "trial by combat," a violent insurrection threatened the lives of lawmakers in Congress.
"Due to Pence's continued inaction and GOP obstruction in Congress, the possibility remains that Trump could do something rash, from starting a civil war to granting pardons that serve to cover-up his involvement in treasonous crimes," said McCormick.
"It is becoming clear that the Republicans who hoped to violently overthrow a significant majority of voters could have seized control of the nation had their rebellion been better organized," she said.
---
Connect with NJTODAY.NET
Join NJTODAY.NET's free Email List to receive occasional updates delivered right to your email address!