As of today, 490 women have filed as candidates for U.S. House seats, a new record high, according to the Center for American Women and Politics at Rutgers University.
This year's totla surpasses the record-breaking 2018 midterm election, in which 476 women filed to run for House seats.
In 14 states, filing deadlines have yet to pass so there could be even more female contenders in congressional races.
Much of the surge in candidate filings at this point in the 2020 cycle has been driven by Republican women. Thus far, 195 GOP women have filed for House races this year, far exceeding the previous high of 133 set in 2010.
Democrats, however, continue to outpace their Republican counterparts; 295 Democratic women have filed as candidates in House races. They are on track to modestly improve on their own high for House candidacies, which was set in 2018 at 356.
"In 2018, amidst the excitement of a record-breaking year for women candidates, we often asked whether we were in the middle of a one-time spike in candidacies driven by unique circumstances or if we were seeing the emergence of a new normal," said CAWP Director Debbie Walsh.
"This is a sign that the momentum isn't letting up. We are particularly encouraged to see Republican women stepping up and seeking office — we'll never get to parity without women on both sides of the aisle running and winning," said Walsh.
In each of two New Jersey districts, a pair of women are top contenders for Democratic nominations that are expected to be likely seats in the House.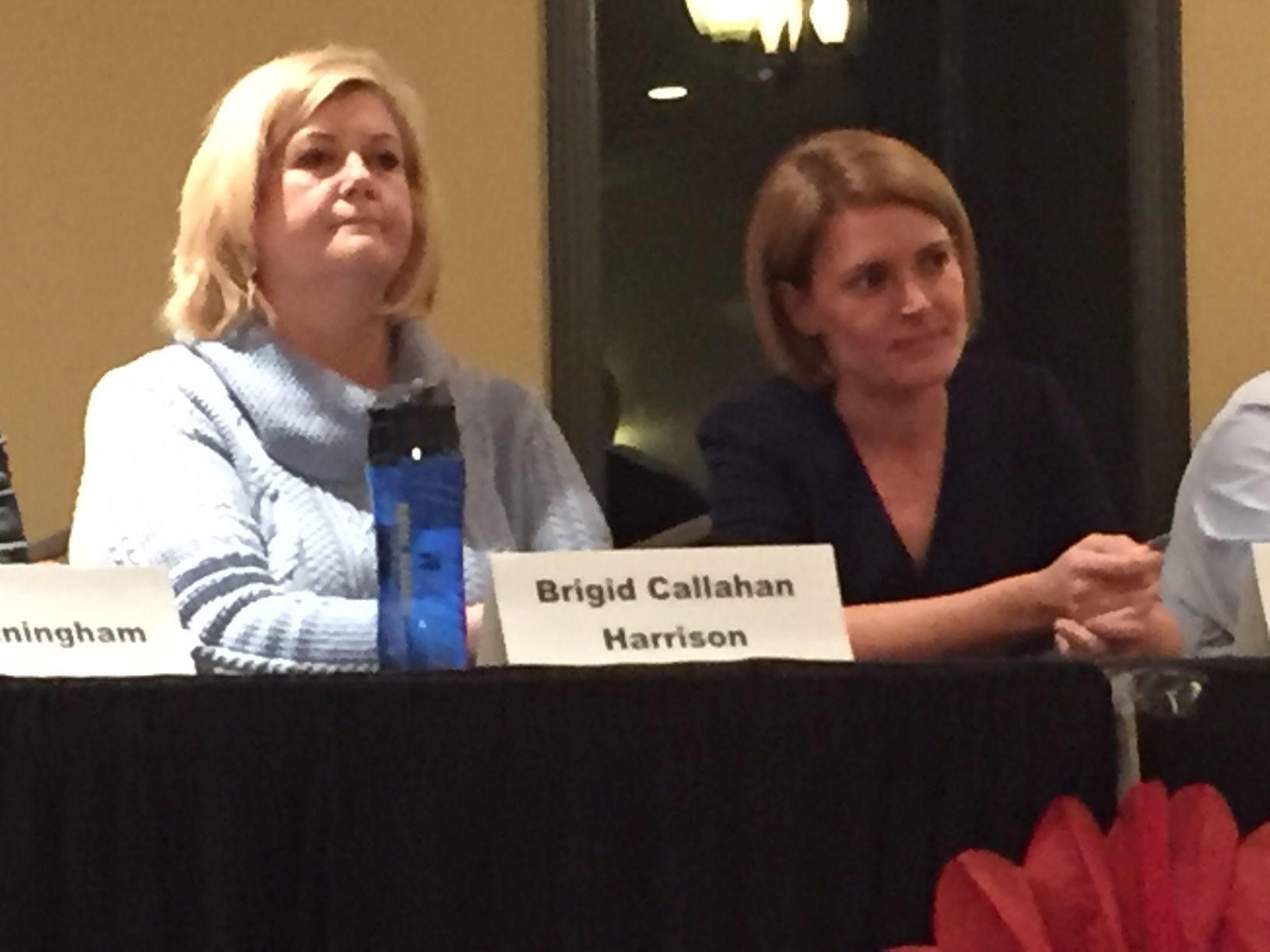 Montclair State political science professor Brigid Callahan Harrison is locked in a District 2 primary fight with Amy Kennedy, the New Jersey-born wife of Rhode Island's former Congressman Patrick Kennedy, son of the late Senator Edward Kennedy.
Also seeking the Democratic nomination are John Francis III, a commissioner in West Cape May; and Will Cunningham, a former Capitol Hill staffer who graduated from Brown University and the University of Texas School of Law. Robert Turkavage is on the Democratic ballot in the July 7, 2020 primary, but he ran for the seat as a Republican in 2018.
New Jersey's 2nd Congressional District is located in the southern portion of the state and includes the counties of Salem, Cumberland, Cape May and Atlantic and portions of Gloucester, Camden, Burlington and Ocean counties.
The winner of that contest will face turncoat Congressman Jeff VanDrew, who was first elected in 2018 as a Democrat but flipped to join the GOP after he was courted by Republican President Donald Trump because the former state legislator opposed impeachment.
In District 12, U.S. Rep. Bonnie Watson Coleman faces a stiff challenge from progressive superstar Lisa McCormick, who stunned observers in 2018 by garnering 158,998 votes, or 38 percent, against U.S. Senator Bob Menendez.
For full numbers, with data visualizations, of the women running for office in 2020, both in congressional and state elections, visit CAWP's 2020 Candidate Summary page, and for a list of women running as major-party candidates in congressional and statewide races, view the 2020 candidate list.
As always, additional context, including historical data and current analysis, can be found at CAWP's Election Watch.
Even after a record number of women were elected in the 2018 midterms, the majority of officeholders in the United States remain male and white.
Among the nation's highest executive offices, that white male dominance is particularly acute.
More than 97% of all US governors have been white men; throughout our nation's history, only 44 women, including 3 women of color, have held the position.
At the same time, research consistently shows that sex is not a disadvantage for women at the ballot box. When women run for office, they win at comparable rates to men in comparable contests but fewer female candidates step forward to seek election to public office.
For example, while women were just 17.8% of all candidates on U.S. House ballots in 2016, that number jumped to 24.2% in 2018.
Joe Biden, the presumptive Democratic nominee, has pledged that his vice-presidential pick will be a woman stating, "There are a number of women who qualified to be president tomorrow."
---
Connect with NJTODAY.NET
Join NJTODAY.NET's free Email List to receive occasional updates delivered right to your email address!