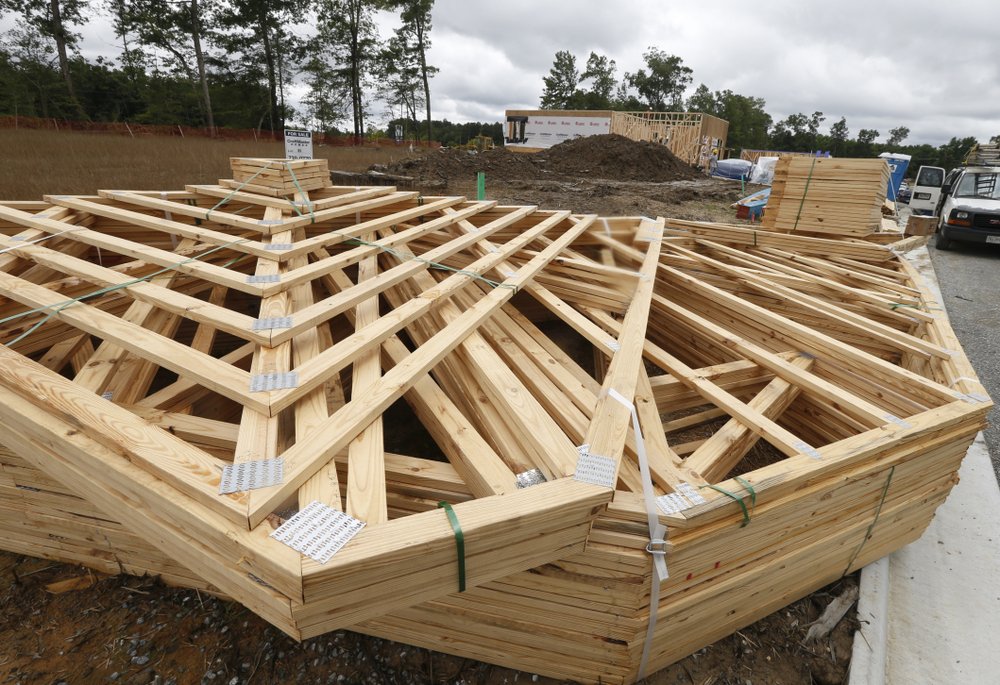 Sales of new U.S. homes dropped by 12.8% in July, but the steep fall came revisions two days after officials falsely claims that home sales increased 2.5% in July, and revisions to June figures showed the sales highest growth in 12 years.
The Commerce Department said Friday that new homes sold at a seasonally adjusted annual rate of 635,000 units.
That's down from a sharply revised upward rate of 728,000 in June. So far this year, sales have risen 4.1%, a sign that buyers are beginning to respond to lower mortgage rates.
The volatility in home sales reflects broader uncertainty in the housing market. Buyers have been eager to take advantage of wage growth and historically-low mortgage rates. The average rate on a 30-year loan declined to 3.55% this week, according to mortgage buyer Freddie Mac.
The revisions to the June figure, coupled with a rebound in existing home sales in July according to data released by the National Association of Realtors, show sales reacting largely well to lower borrowing costs.
However, the rush has further constrained inventories at a time when new construction is limited. Robert Frick, a corporate economist at Navy Federal Credit Union, said that while the revised June figures were a positive sign for the market, low inventory remained the core problem dragging home sales growth.
"The average sales price for a new home was $388,000, and half of home buyers are looking for a sub $300,000 home. Until more, less expensive homes and condos come to market, millions of Americans will be shut out of homeownership," Frick said.
A big 50% jump in sales in the Northeast was offset by declines in the West, Midwest and South this month.
The median sales price fell to $312,800. That is down 4.5% from a year ago, but marks the highest level since April.
Stock markets appeared to be in a free fall Friday as China launched new tactics in the Trump Trade War, and President Donald Trump speculated that he could skip the G7 economic summit with world leaders from contries that have traditionally be allied with the United States.
Trump lashed out at some of the United States' steadfast alies, while offering glowing words for strongmen like North Korea's Kim Jong Un and Russia's Vladimir Putin. 
Earlier this week, Trump criticized Denmark's prime minister for telling him that Greenland is not for sale, and suddenly canceling his trip to the country. 
The president has expressed intense frustration with G-7 member France and French President Emmanuel Macron over trade-related issues, even threatening to place tariffs on French wines. 
---
Connect with NJTODAY.NET
Join NJTODAY.NET's free Email List to receive occasional updates delivered right to your email address!