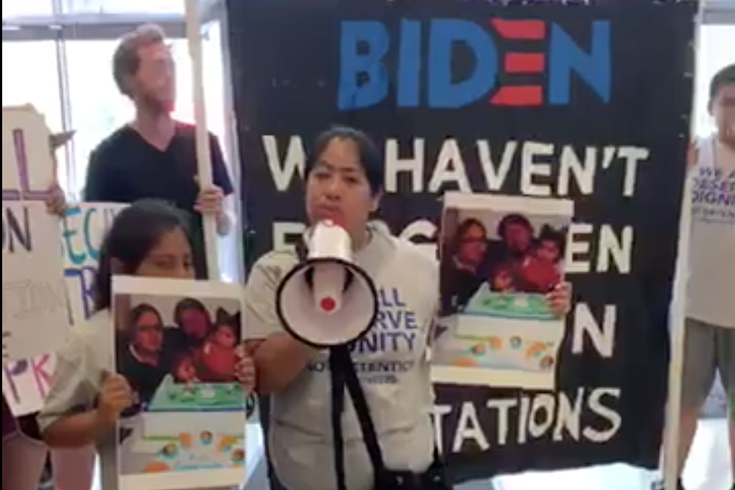 Six protestors were taken into custody after briefly occupying the lobby of former Vice President Joe Biden's campaign headquarters, during a protest against unfair immigration policies and high levels of deportation under the Democratic administration.
Almost three million immigrants were deported during the Obama administration, a record Biden defended during the recent Democratic candidates' debate.
The critics faulted Biden for a massive expansion in privately-owned, for-profit immigration detention centers, making mass deportation programs such as 'Secure Communities' mandatory, and failing to deliver on a 'pathway to citizenship' promised during the 2012 campaign.
Organized by Movimiento Cosecha (the Cosecha Movement) the protest at Biden's campaign headquarters in Philadelphia was organized "to demand dignity not deportation" for immigrant families separated under the Obama administration.
"There must be a moral reckoning from the Democratic party, which deported 3 million people under Trump and wrote a blank check to Trump's deportation machine," said CREDO Mobile.
---
Connect with NJTODAY.NET
Join NJTODAY.NET's free Email List to receive occasional updates delivered right to your email address!