The billionaire Jeffrey Epstein, a hedge fund manager associated with Presidents Donald Trump and Bill Clinton has been indicted on charges of running a sex trafficking ring.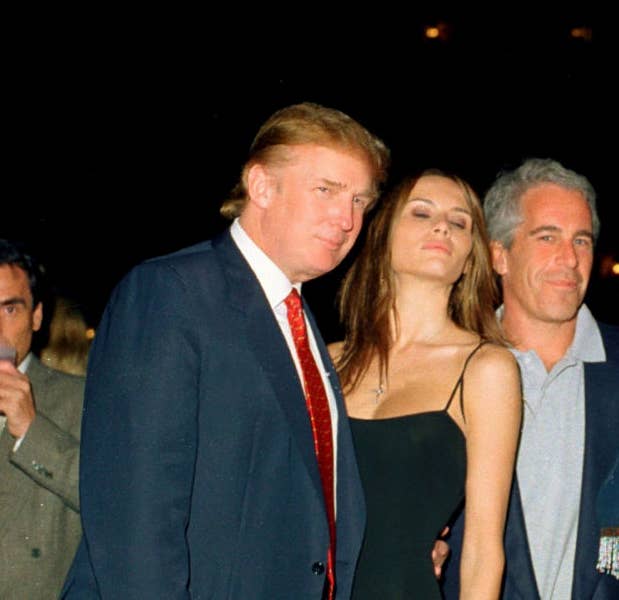 Previously accused of molesting underage girls in his New York and Florida mansions, Epstein is charged with one count of sex trafficking of minors and one count of conspiracy to engage in sex trafficking of minors.
"Epstein incentivized his victims to become recruiters by paying these victim recruiters hundreds of dollars for each girl that they brought," said the federal indictment. "In so doing, Epstein maintained a steady supply of new victims to exploit."
Epstein "knew that many of his New York victims were underage, including because certain victims told him their age," according to the indictment.
Prosecutors held a press conference to announce charges against Jeffrey Epstein for sex trafficking of young girls and conspiracy to commit sex trafficking of minors.
Geoffrey S. Berman, the United States Attorney for the Southern District of New York, and William F. Sweeney Jr., the Assistant Director-in-Charge of the New York Field Division of the Federal Bureau of Investigation (FBI), said Epstein was detained at Teterboro Airport Saturday, after returning from Paris on a private flight.
"As alleged, Jeffrey Epstein abused underage girls for years, operating a scheme in which girls he victimized would recruit others for Epstein to exploit and abuse," Berman said.  "Epstein exploited girls who were vulnerable to abuse, enticed them with cash payments, and escalated his conduct to include sex acts, often occurring at his residence on the Upper East Side of Manhattan."
"While the charged conduct is from a number of years ago, the victims – then children and now young women – are no less entitled to their day in court," Berman said. 
"We are asking anyone who may have been victimized by Jeffrey Epstein, or anyone who may have information about his alleged criminal behavior, to please call us.  The number is 1-800-CALL-FBI," said Sweeney. "We want to hear from you, regardless of the age you are now, or whatever age you were then, no matter where the incident took place. "
"The bravery it takes to call us might empower others to speak out about the crimes committed against them," said Sweeney.  "It is important to remember there was never, nor will there ever be an excuse for this type of behavior.  In the eyes of the FBI, the victims will always come first."
NYPD Commissioner James P. O'Neill said: "Today's charges serve as a warning to individuals who continue to prey upon some of our society's most vulnerable population: we are coming for you. I thank and commend the U.S. Attorney's Office for the Southern District and the FBI for their tireless efforts to ensure child predators are taken off our streets. The NYPD will continue to work with our law enforcement partners to eradicate the trafficking of children in our city and nation and work to bring justice to victims of these heinous crimes."
If you believe you are a victim of the sexual abuse perpetrated by Jeffrey Epstein, please contact the FBI at 1-800-CALL FBI, and reference this case.
Since Epstein was first accused of sexually abusing minors, one of Trump's Cabinet officials, Labor Secretary Alexander Acosta, has been accused of letting him off easy.
In 2005, the parents of a 14-year-old girl told the police in Palm Beach, Fla., that Epstein had molested their daughter at his home there.
Police identified three dozen potential victims, who said that Mr. Epstein had paid them, while they were underage, for massages, oral sex and intercourse, before they referred the case to the F.B.I. in 2006.
Acosta, then Florida's United States attorney, struck a deal with Epstein's lawyers that allowed him to avoid charges contained in a 53-page indictment in exchange for a plea of guilty to state charges of soliciting a minor for prostitution.
Under the federal charges, Epstein could have faced life in prison, but insteaed he served 13 months in jai with work-release privileges for 12 hours each day, six days a week.
Acosta was personally involved in the negotiations, meeting privately with with Washington, D.C., attorney Jay Lefkowitz, a former colleague who was one of Epstein's lawyers.
Acosta and Lefkowitz struck a deal on an extraordinary plea agreement that would conceal the full extent of Epstein's crimes and the number of people involved.
The plea bargain shut down an ongoing FBI probe into whether there were more victims and other powerful people who took part in Epstein's sex crimes, according to a Miami Herald examination of thousands of emails, court documents and FBI records.
Epstein and four of his accomplices named in the agreement received immunity from all federal criminal charges.
The secret deal also granted immunity to "any potential co-conspirators'' also involved in Epstein's crimes who were not identified, leaving it open to interpretation whether it possibly referred to other influential people who were having sex with underage girls at the ebillionaire's various homes or on his plane.
Read the Miama Herald reports that prompted a review of the Epstein cases;
The Herald identified at least 80 women who say they were molested or otherwise sexually abused by Epstein from 2001 to 2006.
President Donald Trump has been accused of raping a 13-year-old who claimed the incident took place at one of Epstein's homes, as well as by  E. Jean Carroll, a popular advice columnist, and his ex-wife.
Women have cited Trump for attempting to rape a female business associate, among other accusations of sexual assault.
Fewer, but substantially similar accusations have been lodged against formere President Bill Clinton, who reportedly used Epstein's private plane doszens of times.
---
Connect with NJTODAY.NET
Join NJTODAY.NET's free Email List to receive occasional updates delivered right to your email address!