The Trump administration announced a change in the interpretation of current regulations that would allow some of that radioactive waste to be disposed of under less stringent conditions.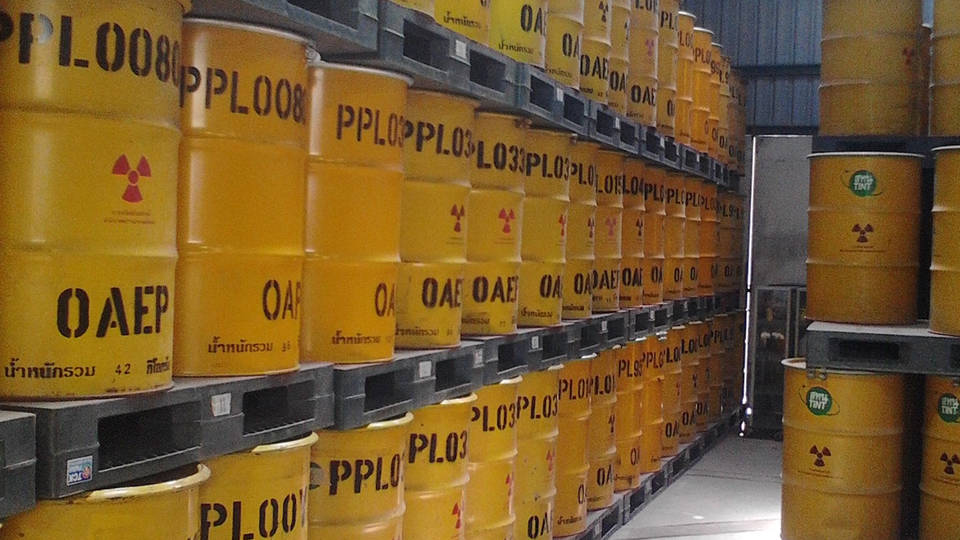 DOE is asserting the power to unilaterally reclassify high-level radioactive waste from Cold War-era reprocessing of spent fuel for nuclear weapons.
The U.S. Department of Energy (DOE) published a notice on June 5, saying that it now interprets the statutory term "high-level radioactive waste" as set forth in the Atomic Energy Act of 1954 and the Nuclear Waste Policy Act of 1982 in a way so that some substances may be reclassified and may be disposed of in accordance with weaker radiological standards.
DOE currently needs to submit re-classification determinations to the U.S. Nuclear Regulatory Commission for review.
The agency proposed the new interpretation in October 2018, and has received a total of 5,555 comments from members of the public, environmental groups, Native American tribes, government officials, and the Nuclear Regulatory Commission.
The agency also published a notice stating that it will be drafting a plan to dispose up to 10,000 gallons of stabilized recycle wastewater from the Savannah River Defense Waste Processing Facility at a commercial low-level radioactive waste disposal facility located outside South Carolina.
It was not clear where that radioactive waste would go, but officials indicated that is would head to a facility located in Texas or Utah.
DOE currently holds approximately 90 million gallons of such radioactive waste in underground storage tanks at three facilities (Hanford Site in Washington State; Savannah River Site in South Carolina; and the Idaho National Laboratory) and is in the process of cleaning up those sites.
Those efforts have been plagued by ballooning costs and significant delays driven in large part by the stringent controls for high-level radioactive waste and Trump officials believe the weaker standards will save money.
Critics are alarmed that radioactive waste is a threat to health and environmental, but the Republican administration appears unconcerned about matters of public safety.
The move drew condemnation from Washington Gov. Jay Inslee and Attorney General Bob Ferguson, who called it "reckless and dangerous" in a joint statement.
Critics argue the policy will allow federal regulators to abandon cleanup obligations at the state's Hanford Site, which currently cost an estimated $2.5 billion a year.
The federal government reprocessed spent nuclear fuel from the 1940s through the Cold War to develop bombs.
Most of that development happened in Washington State — which was one of multiple facilities involved in the process of building the atomic bomb dropped on Nagasaki, Japan — and the South Carolina site.
The Idaho National Laboratory was tapped for nuclear research and development and is reported to have 9 million gallons of high-level radioactive waste on site.
The new policy has also proven controversial among.
"The Trump administration is moving to fundamentally alter more than 50 years of national consensus on how the most toxic and radioactive waste in the world is managed and ultimately disposed of," said Geoff Fettus, an attorney at the Natural Resources Defense Council. "No matter what they call it, this waste needs a permanent, well-protected disposal option to guard it for generations to come."
High-level radioactive waste requires disposal in a deep geological repository, such as Yucca Mountain. The nation's sole operational deep geological repository, the Waste Isolation Pilot Plant in New Mexico closed in 2014 after a radiation leak. It has since reopened.
---
Connect with NJTODAY.NET
Join NJTODAY.NET's free Email List to receive occasional updates delivered right to your email address!