by Tom Kranz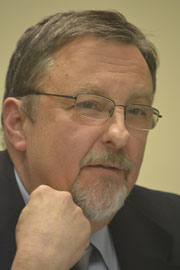 For the first time in decades, Fanwood voters have choices to make among local candidates on a primary ballot.
While Mayor Colleen Mahr and Council candidates Kathy Mitchell, Jeff Banks and Kevin Boris are running unopposed in the June 4th primary, our incumbent Democratic Committee candidates face a challenge from a slate supported by the Union County Democratic organization.
In my 20 plus years serving Fanwood as a volunteer and a Councilman, it's been my privilege to see these dedicated men and women working to make our town better in many ways.
They believe in small-town values and have been busy in activities over the years, mostly as volunteers, to further those values. This is what our local Democratic organization is all about supporting our politics, our values, selecting excellent candidates and keeping those priorities in Fanwood.
The County Democratic machine has turned its back on these people and is interested in consolidating power for reasons that have very little to do with us.
I urge Fanwood Democrats to turn out on June 4th and vote for those friends and neighbors you've known for years, along with several new and involved community leaders, as your grassroots representatives in our neighborhoods. They will be listed on Column B, right under Mayor Mahr and the other candidates I mentioned above. Their slate is called People First Democrats, and includes Freeholder candidate Jack Molenaar. They are campaigning to keep Democratic political power in local hands and out of the hands of county power brokers. You can read all about our Committee candidates and confirm which district you are in at fanwooddems.com.
You'll be greeted at the polling places this year by brand new voting machines. They have easy to use touch screens and poll workers will be there to assist. It's a good idea to go to http://ucnj.org/board-of-elections/how-to-use-a-voting-machine/ and watch a short video to familiarize yourself with them.
By the way, if you are registered as an unaffiliated voter, you can still vote for our Democrats in the primary. You need only declare yourself a Democrat for the purposes of this primary–you don't have to change your registration. You can do that right at the polling place before you go to the machine. A poll worker will show you how.
Please remember to vote for Mayor Colleen Mahr and your Committee candidate under Column B to keep your representation in the county Democratic committee local. The phrase "every vote counts" really matters this year.
Tom Kranz is the Fanwood Borough Council President
---
Connect with NJTODAY.NET
Join NJTODAY.NET's free Email List to receive occasional updates delivered right to your email address!