Today, only miles from two recent environmental tragedies, President Donald Trump signed an executive order that would erode bedrock protections for water and communities while seeking to roll back commonsense safeguards contained in the Clean Water Act by attacking state's ability to ensure water quality is protected.
The White House chose to stage today's signing just down the road from two tragic disasters that occurred within the past month, killing one worker, sending two more to the hospital, and sending toxic pollutants into Houston and surrounding communities.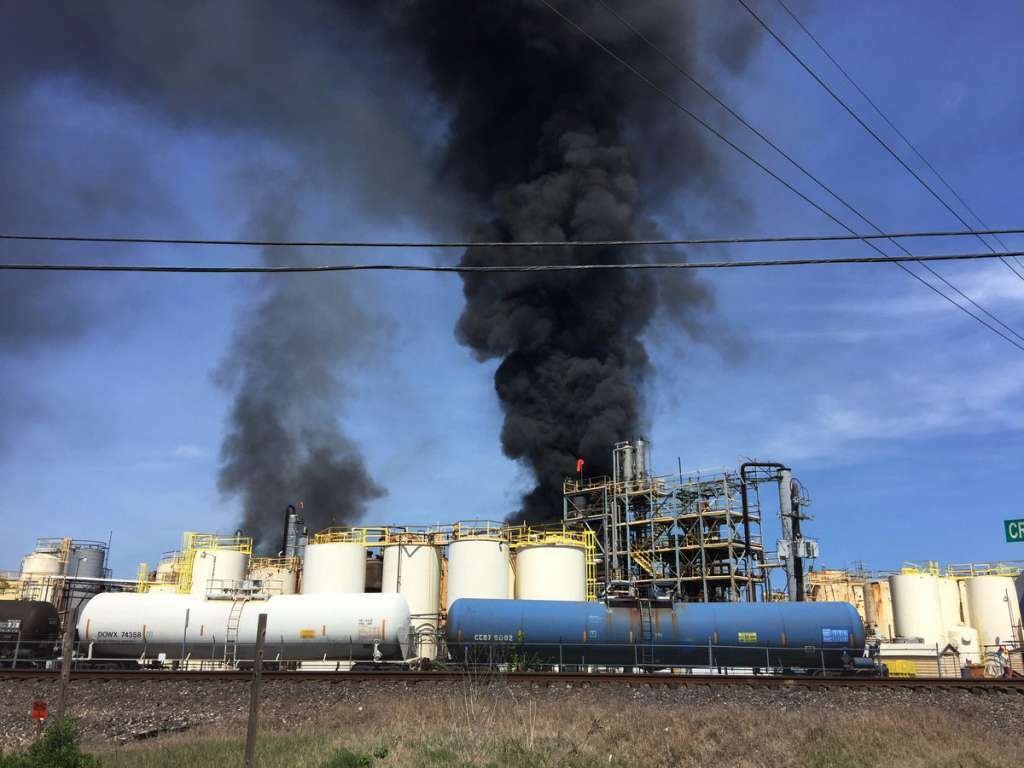 "The towering shadows of the two most recent environmental tragedies in a city that has incurred more than it can remember cannot cover up Donald Trump's latest attempt to sell out our waterways, our health, and our communities to corporate polluters," Sierra Club Executive Director Michael Brune. "Houston and dozens of communities across the country are clear examples of what can happen when leaders fail to ensure necessary safeguards for deadly and dangerous pipelines and facilities."
"States must be able to protect communities from the polluting corporations that threaten them and their waterways," said Brune. "The Sierra Club will fight these executive orders with every tool at our disposal."
"Today, Donald Trump gave corporate polluters a green light to pollute our water, put our health at risk and strip communities of their ability to fight against pollution," said New Jersey environmentalist Lisa McCormick. "Trump does not care about human life and he lacks common sense."
"A smart environmental law enforcment policy will advance American economic interests, build on remarkable recovery successes, and save the lives of millions of people," said McCormick. "Anything less puts people at risk of pollution that is a result of corporate greed."
Trump's latest move to boost fossil fuels and cut back on regulations included two executive orders that are aimed at cutting "unnecessary red tape" for American energy companies by making it difficult for states to block projects by using the Clean Water Act.
Currently, states can choose to reject an infrastructure or pipeline project if they believe it could cause harm under Section 401 of the Clean Water Act.
The first executive order calls on the Environmental Protection Agency to review how states, tribes, and agencies handle the Clean Water Act's interim guidance and directs the Department of Transportation to propose a rule updating how liquefied natural gas is transported.
The second order clarifies that decisions about cross-border permits will no longer be made by the Secretary of State, but by the President.
"My action today will cut through destructing permitting delays and denials," Trump said at the International Union of Operating Engineers International Training and Education Center in Crosby, Texas.
The Western Governors' Association, a nonpartisan coalition of governors west of the Mississippi River, said in a January letter that changes to Section 401 of the Clean Water Act would "inflict serious harm" to boundaries between state and federal authorities.
The letter went on to say, "This declaration demonstrates the understanding of Congress that a one-size-fits-all approach to water management and protection does not accommodate the practical realities of geographic and hydrologic diversity among states."
Today's executive orders come on the heels of Trump's attempts to greenlight destructive pipeline permits and narrow definitions of federally protected bodies of water.
---
Connect with NJTODAY.NET
Join NJTODAY.NET's free Email List to receive occasional updates delivered right to your email address!