The Associated Press is reporting that 23 people were killed in Alabama, after the nation's deadliest tornado in nearly six years struck the state.
The tornado that ripped through Lee County, Alabama, was an EF-4, carrying 170 mph winds.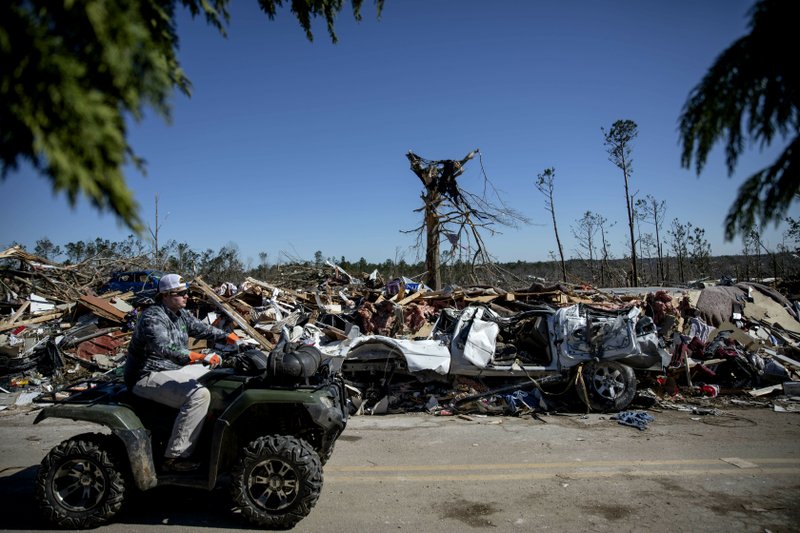 The EF4 tornado chewed a path of destruction up to nine-tenths of a mile wide for up to 65 miles, the National Weather Service said. Ninety people were injured, it said.
Two EF-1s also hit the area, one in Lee and Macon counties and another in Barbour County to the south. Tornadoes are measured on the Enhanced Fujita scale — named for the weather researcher who developed it — from 0 to 5 based on intensity and damage caused.
A tornado destroyed more than 15 structures in neighboring Talbotton, Georgia, including multiple homes and an apartment building, the Talbot County emergency management director said.
At least 7 people are still missing after the deadly Alabama tornadoes, officials say.
When Lee County Coroner Bill Harris finished identifying the victims, the youngest victim was 6, the oldest 89 and a single family lost seven members.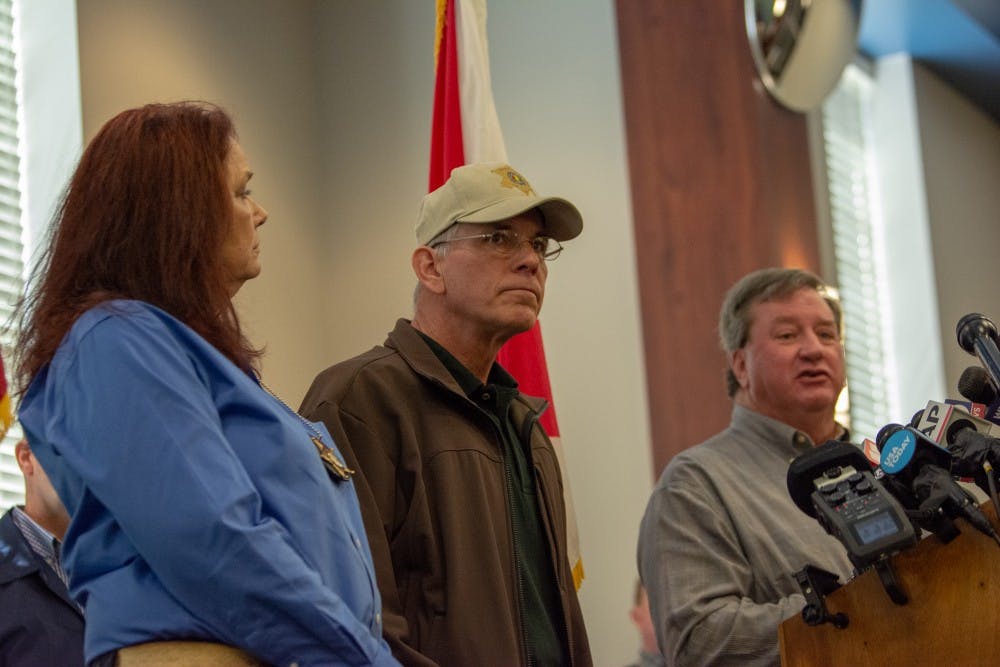 Harris released a list of the victims at a press conference on Tuesday, during which law enforcement and EMA officials said the process of searching for additional injured and unaccounted for is still ongoing.
The victims included 6-year-old Armando Hernandez Jr., known as "AJ," killed two days after singing in his first-grade class musical; 10-year-old Taylor Thornton, a fourth-grader who loved horses and was visiting a friend's home when the tornado struck; and David Wayne Dean, 53, nicknamed "Roaddog" because of his love for Harley-Davidson motorcycles.
Lee County Sheriff Jay Jones said efforts to locate additional victims are more targeted now, and the number of missing is "way down" from Monday, when he said dozens were still unaccounted for.
Opelika City Fire Chief Bryan Prather, who is heading up some of the search and rescue efforts along with Jones, said the searches are a continuous effort from fire, EMS and other law enforcement as they sift through wreckage and piles of debris.
A string of tornadoes swept through southeastern Alabama over the weekend.
Dozens of people were injured, with 77 patients from areas affected by the tornadoes hospitalized on Sunday.
Six adults remain in care at the University of Alabama at Birmingham hospital, according to spokesperson Holly Gainer.
Four other patients remain hospitalized at East Alabama Medical Center, according to spokesperson John Atkinson.
Birmingham National Weather Service chief meteorologist Chris Darden said the EF-4 tornado, which caused the most destruction, was on the ground for 70 miles through Lee County and into Georgia.
It had 170 MPH winds and was nearly a mile wide. Beauregard had less than 10 minutes of warning to get out of the way of the fast-approaching storm.
It was the deadliest tornado in the United States since 2013, and it was the first EF-4 tornado in Alabama since 2011, Darden said.
Another tornado, which followed a similar track as the first tornado, has been upgraded to an EF-2 from an initial classification of EF-1 Monday. It was on the ground for more than 20 miles.
President Trump said he ordered the Federal Emergency Management Agency to give Alabama the "A Plus treatment" in wake of the deadly tornadoes.
FEMA said the agency is supporting the State of Alabama as officials there assess the impacts of recent severe weather and tornadoes.
Meanwhile, FEMA is losing its top administrator and the agency continues to struggle with the mess remaining in the aftermath of Hurricane Marie.
Following questions over his use of his government vehicle, Brock Long recently announced his resignation as FEMA Administrator, effective March 8, in a letter that described the last two years as the toughest series of disasters this nation ever experienced.
---
Connect with NJTODAY.NET
Join NJTODAY.NET's free Email List to receive occasional updates delivered right to your email address!