A former site manager for a temporary staffing agency was sentenced to prison for stealing $190,000 from the agency.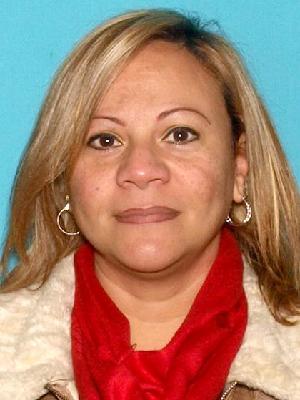 Xiomara Jovel, 47, of Roselle, was sentenced to three years in state prison by Superior Court Judge Joseph P. Donohue in Union County.
Jovel pleaded guilty on Dec. 19, 2018 to second-degree theft by deception. She must pay full restitution to the former employer.
Jovel was indicted as the result of an investigation by the Division of Criminal Justice Financial & Computer Crimes Bureau and the Clark Police Department.
Jovel was formerly employed as an onsite manager for the temporary staffing agency, which provides temporary employees to various businesses in New Jersey.
As an onsite manager, Jovel was based at a warehouse of one of the agency's major clients and handled the payroll for the temporary employees who worked at the warehouse.
One option by which employees of the temporary staffing agency are paid is through pre-paid debit cards, or "cash cards," which do not require a bank account. Funds placed on the cash card by the employer can be withdrawn by the employee from any ATM.
The investigation by the Division of Criminal Justice revealed that Jovel fabricated wages for six individuals who no longer worked for the agency.
She diverted the fictitious wages to cash cards in the employees' names, and then withdrew the funds for her personal use. Jovel stole $190,000 from the temporary staffing agency between 2014 and 2016.
"Dishonest employees like Jovel cause significant losses for businesses, which ultimately have a detrimental impact on commerce, employment and consumers," said Attorney General Gurbir S. Grewal. "We are committed to aggressively investigating and prosecuting white collar crime."
"The attorneys, detectives, and analysts in our Financial & Computer Crimes Bureau investigate and prosecute all types of financial fraud," said Director Veronica Allende of the Division of Criminal Justice. "We will continue to use our expertise to stop these schemes and bring those responsible to justice."
Detective Mark Byrnes, Detective Katelyn Sake Prata, and Deputy Attorney General Derek Miller investigated and prosecuted the case for the Division of Criminal Justice Financial & Computer Crimes Bureau, under the supervision of Deputy Bureau Chief Mark Kurzawa and Bureau Chief Julia Glass. Detective Alejandro Yanes of the Clark Police Department assisted in the investigation.
---
Connect with NJTODAY.NET
Join NJTODAY.NET's free Email List to receive occasional updates delivered right to your email address!