A U.S. Customs and Border Protection (CPB) officer shot the driver of a vehicle attempting to cross into Mexico, in a border city where local leaders have demanded the removal of barbed concertina wire recently installed on the border fence in town.
Authorities say the 21-year-old U.S. citizen who was shot and wounded by border protection officer is in critical condition in an Arizona hospital. A passenger in the vehicle, which crossed over the border into Mexico after the driver was shot, and the offier who discharged his weapon, were unharmed during the incident.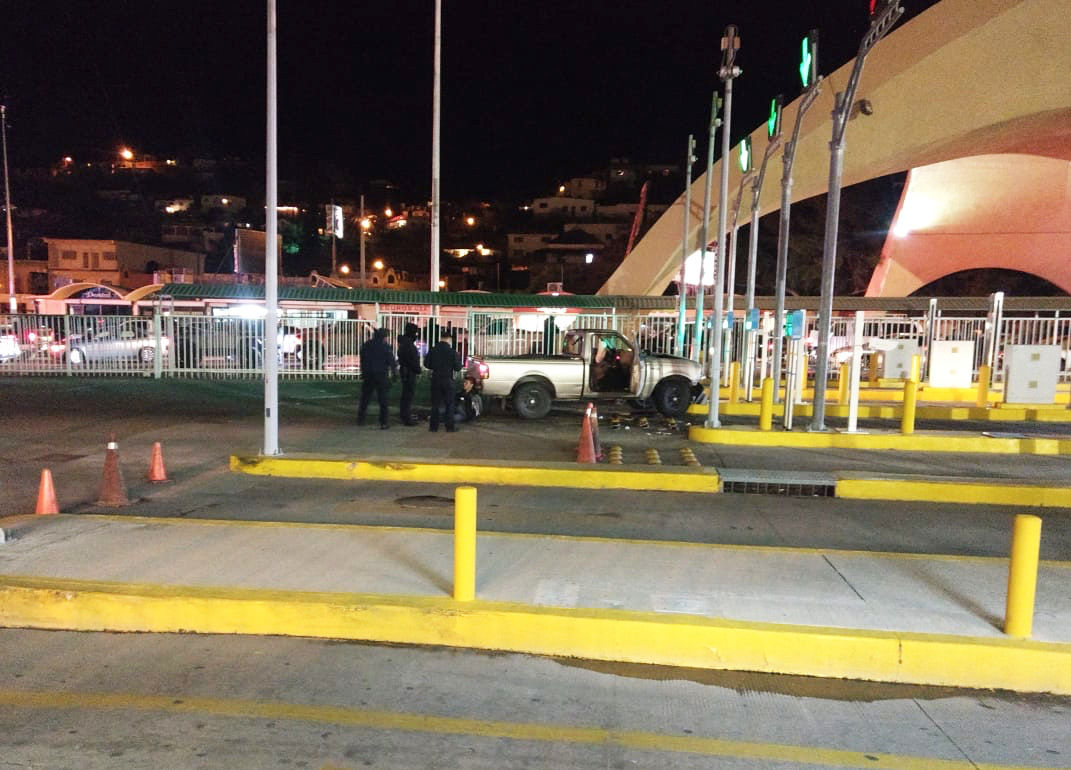 A CBP statement said the man was shot Thursday night in Nogales, Arizona as he accelerated the pickup he was driving toward Mexico, but New Jersey progressive leader Lisa McCormick questioned, "When did driving a suspicious vehicle become a capital offense in America?"
The City Council in Nogales, Arizona, which borders Nogales, Mexico, wants the federal government to remove all razor-edged barbed concertina wire that was recently installed within the city limits.
Nogales, with a population of about 20,000, is a fraction of the size of its neighboring counterpart, but its economy is largely reliant on Mexican shoppers and cross-border trade.
The resolution states that concertina wire installed at ground level is "typically only found in a war, battlefield or prison setting." It calls on the federal government to remove all concertina wire installed within Nogales city limits and to not use military force or "military-style tactics" in the city.
Despite the fact that illegal crossings in that area have dropped steeply in the past several years, President Donald Trump has manufactured a crisis to justify a federal government shutdown and inhumane measures used against immigrants, whether they seek entry to the USA legally or not.
The Department of Defense plans to deploy additional soldiers to the Southwest border, where they'll join U.S. Customs and Border Protection surveillance efforts, put up 150 more miles of concertina wire and bring the total number of soldiers on the border to 4,350.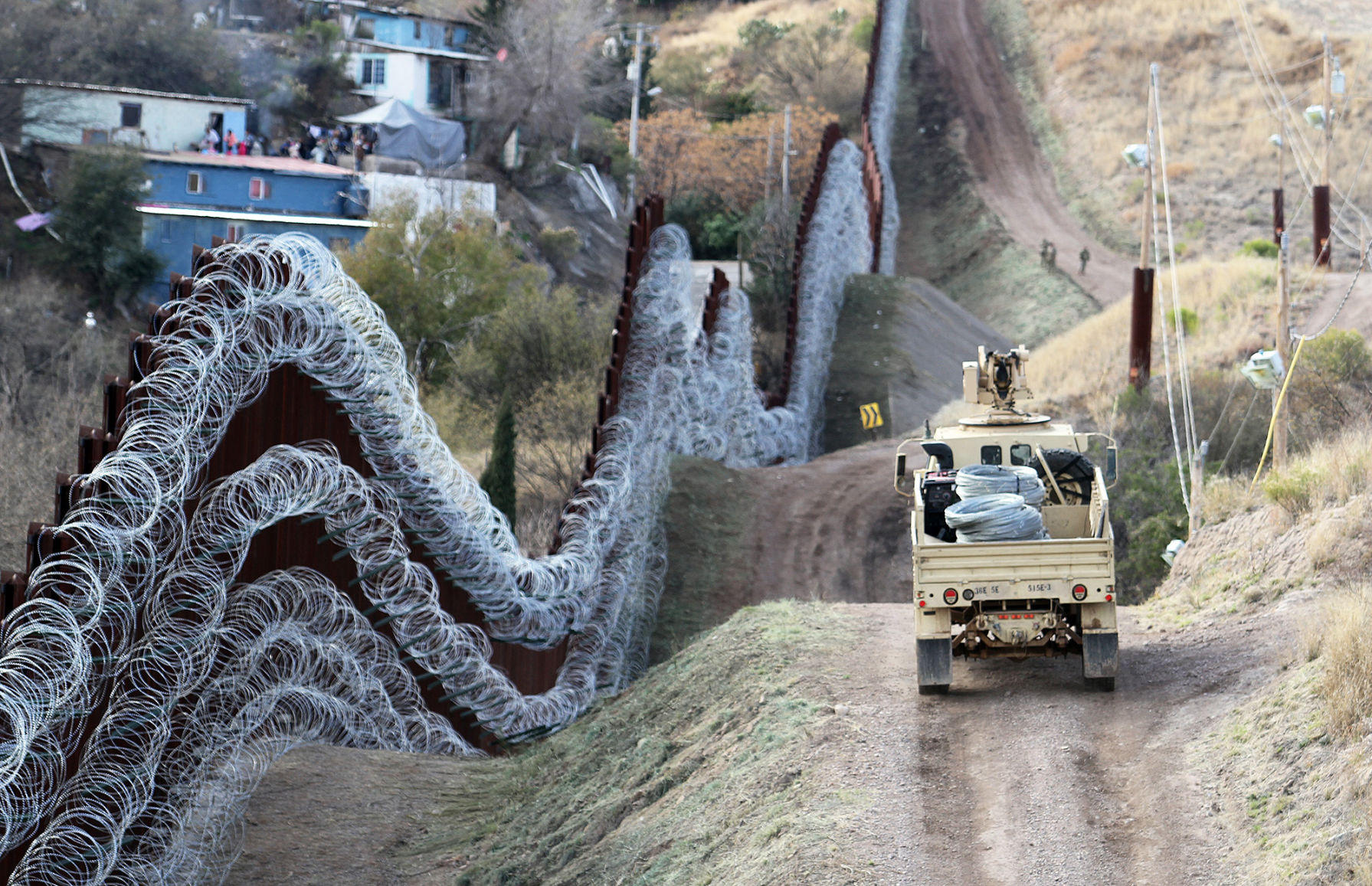 Teresa Small, a CPB spokesperson, said the driver survived the shooting and the U.S.-Mexico border crossing in Arizona has reopened after the shooting in which a wounded driver was transported to a local hospital.
On Thursday night, Nogales Mayor Arturo Garino told the Arizona Daily Star newspaper that the driver died following the shooting. Garino told the paper the driver refused to stop and tried to run over the officer.
Mayor Arturo Garino and other officials walked out of a meeting with representatives of the Border Patrol, who rerfused to take down the barbed wire."I don't know why (Nogales is) being used as their concertina poster city. This is not right," said Garino, after he and the other six council members voted unanimously to approve a resolution condemning the wire and demanding it be rermoved.
U.S. Army troops arrived in Nogales and began installing two rows of coiled concertina wire on the top of the border fence, on Election Day 2018. Soldiers returned last weekend to add as many as four additional coils, covering the barrier from top to bottom in some places.
Rreports said the military had delivered 36 miles of concertina for use in California, Arizona, and Texas. In conjunction with plain barbed, razor wire or tape and steel pickets, the material is formed in large coils which can be expanded like a concertina and it is most often used to form military-style wire obstacles.
Concertina wire packs flat for ease of transport and can then be deployed as an obstacle much more quickly than ordinary barbed wire, since the flattened coil of wire can easily be stretched out, forming an instant obstacle that will at least slow enemy passage. Several such coils with a few stakes to secure them in place are just as effective as an ordinary barbed wire fence, which must be built by driving stakes and running multiple wires between them.
Garino responded by putting the resolution on the council agenda, calling the wire "lethal" as it was installed "in the immediate proximity of our residents, children, pets, law enforcement and first responders."
The council's resolution, passed unanimously, says the razor wire would harm or kill anyone who scales the wall and "is only found in a war, prison or battle setting" and should not be in downtown Nogales.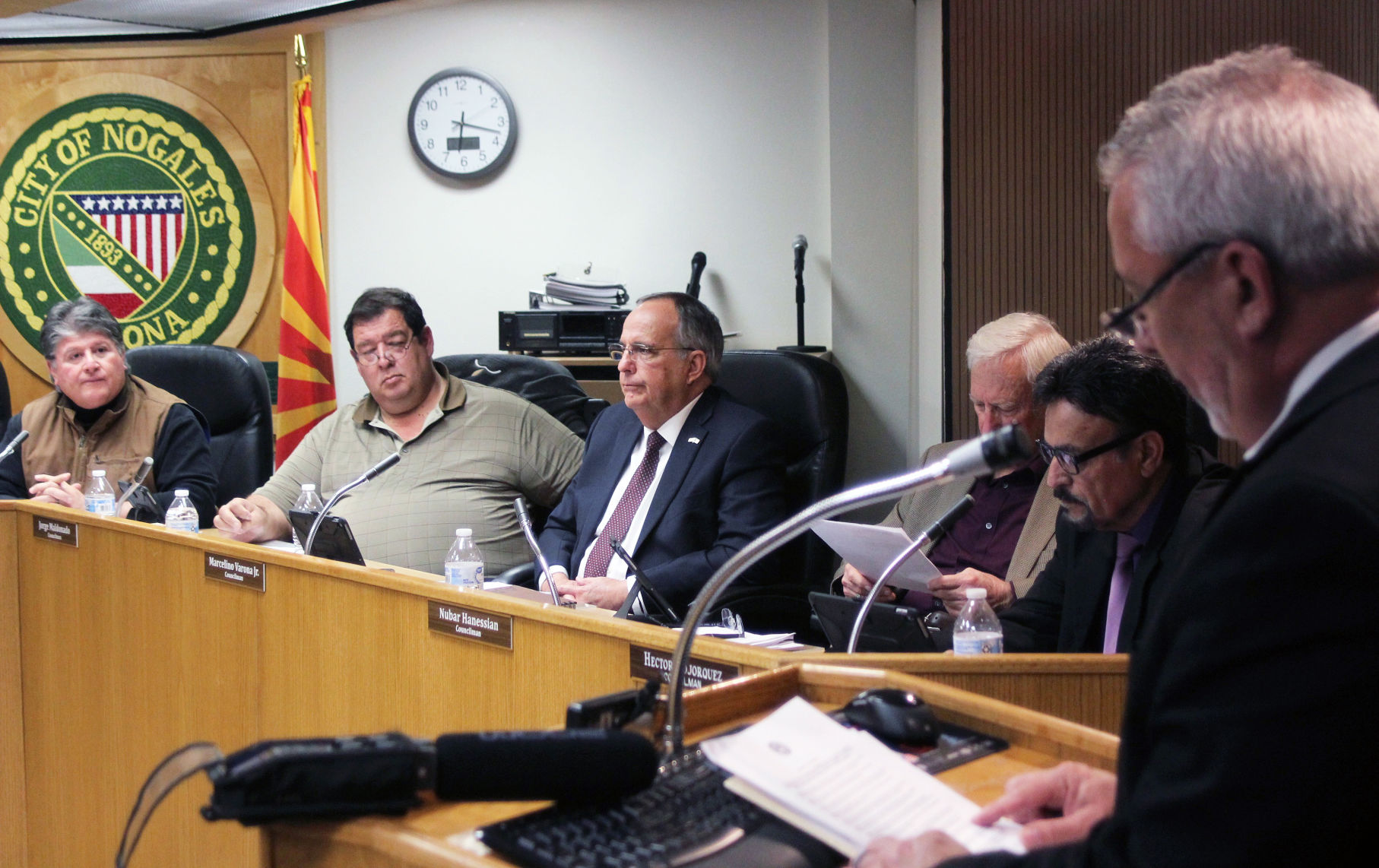 On Wednesday afternoon, three Border Patrol officials, including Nogales Station Chief Sabri Dikman and Deputy Patrol Agent in Charge Kevin Hecht, met with Garino, Police Chief Roy Bermudez, Deputy City Manager John Kissinger and a lawyer representing the city.
Despite the fact the border crossings are down, illegal immigration is down, and refugees fleeing violence in Latin American countries are well within their rights to seek asylum in the United States, the Trump administration is driving hysteria to justify inhumane treatment of people at the border.
Children have been separated from parents, without any way of reuniting those families once things get sorted out. Human rights activists have been jailed for leaving water and other supplies in the desert. Trump and his Fox News allies have inflamed fears of an "invasion" as refugees seeking asylum have travelled in small groups that alarmists refer to as "migrant caravans."
Migrants from Central America hoping to seek asylum in the U.S. increasingly travel in groups, or caravans, because they believe it is safer than traveling on their own. The groups, they believe, reduce the risk of being preyed upon by criminal gangs or police seeking bribes in exchange for passages through Mexico.
Mexico began fast-tracking humanitarian visas for people traveling with the latest 'caravan' but the program as canceled on Jan. 29, after 4,000 visas were issued to some of the 12,600 migrants who applied.
---
Connect with NJTODAY.NET
Join NJTODAY.NET's free Email List to receive occasional updates delivered right to your email address!