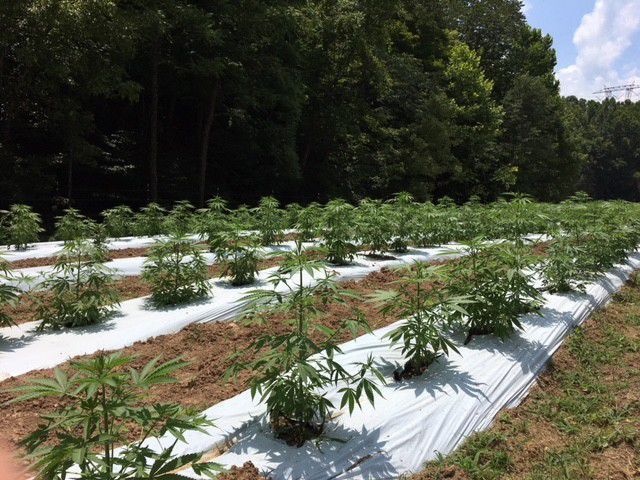 There's a state law that allows for the cultivation, sale and purchase of industrial hemp in West Virginia, but a Trump administration official is not letting that stop him from trying to crush a small business.
U.S. Attorney for the Southern District of West Virginia Mike Stuart filed a civil lawsuit against a Mason County hemp farm and related parties earlier this month for violating the federal Controlled Substances Act.
Both hemp and marijuana come from the cannabis sativa plant.
Under West Virginia state law, hemp comprised of less than 1 percent THC, the psychoactive component of marijuana may be cultivated, sold and purchased. The West Virginia Department of Agriculture tests harvests to ensure they are comprised of less than 0.3 percent THC, even with federal law.
Hemp is used to make textiles, foods, fabrics, cosmetics, agriculture products and others. However, it is still a Schedule-I controlled substance, on par with with heroin and LSD.
Despite state and federal restrictions, current industry estimates report U.S. hemp product sales at nearly $700 million annually, according to a June 2018 report on industrial hemp from the Congressional Research Service.
U.S. District Judge Robert C. Chambers issued a temporary restraining order forcing a Mason County, West Virginia, hemp company to cease operations after federal prosecutors filed a lawsuit stating it has not complied with regulations imposed by a West Virginia pilot hemp program.
Because the order was filed ex parte, the defendants have not yet filed an answer to the complaint. A preliminary hearing on the allegations will be at 10 a.m. Sept. 17 in Huntington.
The West Virginia Industrial Hemp Development Act, under which the defendants are operating, OKs the production and distribution of industrial hemp in the state as long as its THC level does not surpass 0.3 percent, the current level allowed by federal law.
According to its website, CAMO Hemp WV, operated by Matthew Mallory, is dedicated to conducting ongoing research and investigating hemp resources to help create and develop new industrial opportunities in West Virginia and Pennsylvania. The hemp it grows has a low concentration of THC and is harvested for cannabidiol oil and other industrial needs.
---
Connect with NJTODAY.NET
Join NJTODAY.NET's free Email List to receive occasional updates delivered right to your email address!