Mary's Place by the Sea, a nonprofit organization in Ocean Grove dedicated to supporting women with cancer, is holding a sold-out benefit concert with two Grammy Award winning performers at the Paramount Theatre on Saturday, July 28.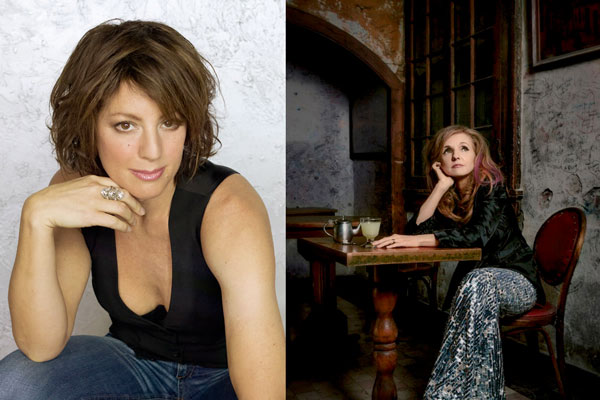 "An Intimate Evening of Music" will feature Grammy Award-winning artists Sarah McLachlan and Patty Griffin, with proceeds from the show supporting the array of holistic, non-clinical cancer care services that have been invaluable to the guests of Mary's Place since its founding in 2009.
Both artists are eager to support a cause so near and dear to their hearts.
They are generously sharing their time, talent and personal experience to help raise awareness and funds to support Mary's Place and its mission to help women with cancer to heal: mind, body and soul.
"We are ecstatic to welcome such delightful superstars Sarah and Patty as they dedicate their time to share stories, support our mission and continue our growth to be there for these women in their time of need," said Mary's Place President, Michele Gannon. "The appreciation we receive from the thousands of women who have confided in our support powers everything we do to make sure they receive this important, and usually overlooked method of treatment."
Guests of Mary's Place benefit from holistic and integrative services such as yoga, oncology massage, nutrition education, guided meditation and much more.
All services are provided at no cost, thanks to the generosity of others including individuals, corporate organizations, and third-party fundraising events.
Over the past nine years, Mary's Place by the Sea has welcomed more than 8,000 women through its doors. Before, during, and after treatment, guests from around the country can visit for just a few hours, or up to two nights, at no cost.
The custom-built, state-of-the-art,10-bedroom home is located just a block from the Atlantic Ocean in Ocean Grove, New Jersey.
For more information or to support Mary's Place by the Sea visit https://www.marysplacebythesea.org/
Sarah McLachlan, the singer and songwriter whose ballads helped many people through heartache, breakups and loss, was barely out of her teenage years when her first album was released back in 1988.
Today, she is one of the most celebrated singer songwriters in entertainment with over 40 million albums sold worldwide, three Grammy Awards and twelve Juno Awards.
Patty Griffin was a bit of a late musical starter, in her late 20s when talent scouts from A&M Records spotted her playing in clubs in Boston and signed a record deal resulting in her debut album, "Living with Ghosts," which came out in 1996.
---
Connect with NJTODAY.NET
Join NJTODAY.NET's free Email List to receive occasional updates delivered right to your email address!