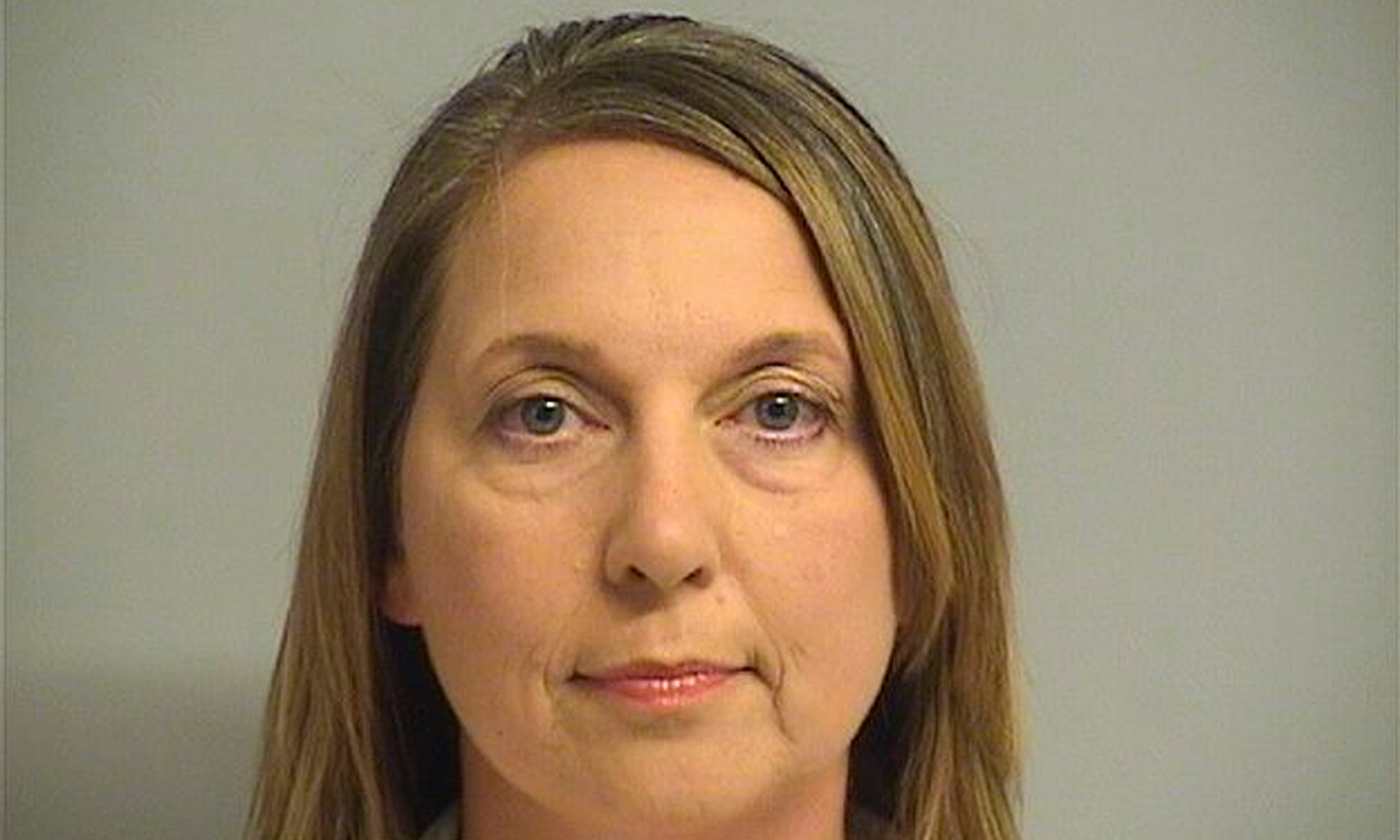 Betty Shelby, the Tulsa Police Department officer who shot and killed Terence Crutcher, is being charged with first-degree manslaughter in the case.
Shelby was booked and held in custody for 20 minutes before being released after posting a $50,000 bond. She faces between four years and life in prison if convicted.
Tulsa County District Attorney Steve Kunzweiler announced the charge Thursday, six days after Crutcher died in a controversial encounter that was captured on video by a police helicopter camera and dashboard cameras. The district attorney's affidavit that was filed with the in the case says Shelby reacted unreasonably by escalating the situation, became emotionally involved, and overreacted.
Full affidavit for 1st degree manslaughter charge filed against Officer #BettyShelby. @KJRH2HD #TerenceCrutcher pic.twitter.com/82fKjf8gEW

— Will DuPree (@willrdupree) September 22, 2016
Four police officers were standing at the rear bumper of Crutcher's car as he walked toward his SUV, which had stopped in the middle of a two-lane road. Seconds before he was shot, police dashcam and helicopter footage shows, he had walked to his car with his hands held over his head as Shelby walked behind him, with her gun raised.
Another officer used his Taser on Crutcher at nearly the same time Shelby shot him once, in the upper body — and then radioed, "Shots fired." Crutcher, who was black, died at the scene.
When the Tulsa Police Department released police videos of the moments around Crutcher's death, Chief Chuck Jordan said the footage was "very disturbing; it's very difficult to watch."
As the case drew national interest, Shelby's attorney, Scott Wood, told the Tulsa Worldthat the officer, who at 42 is a nearly five-year veteran of the Tulsa police force, believed Crutcher was reaching for something inside his car.
On Monday, Chief Jordan had dismissed the idea that Crutcher had a weapon, saying, "I'm going to tell you right here and now: There was no gun on the suspect or in the suspect's vehicle."
Crutcher was the latest in what seems to be a significant number of unarmed Americans shot by police in recent years, although the transparent response by officials in Oklahoma and the criminal charges filed to hold a police officer accountable for what may be an unjustified death makes the case remarkable.
The swift action in Tulsa stands in contrast to Charlotte, North Carolina, where police under mounting pressure refused on Thursday to publicly release video of this week's fatal shooting of Keith Lamont Scott, another black man, and the national guard was called in after violent protests.
---
Connect with NJTODAY.NET
Join NJTODAY.NET's free Email List to receive occasional updates delivered right to your email address!