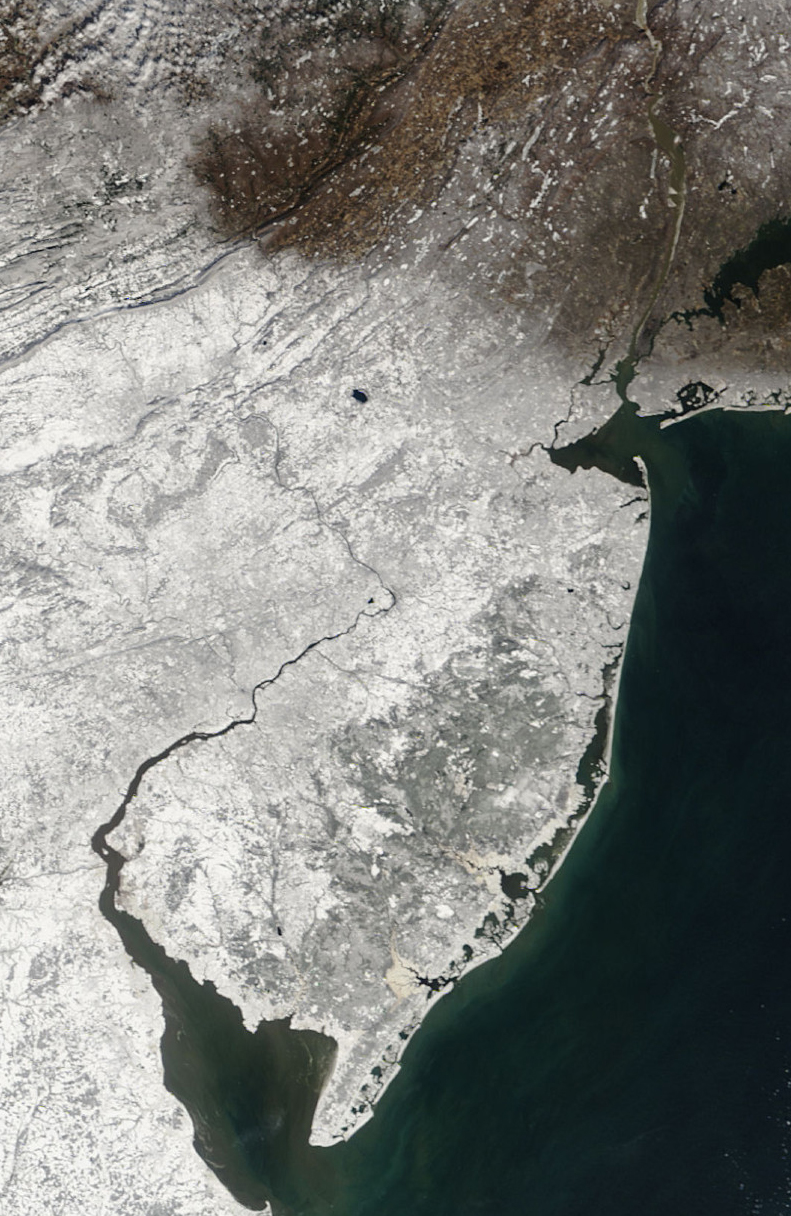 The National Weather Service is reporting that over 8 inches will likely hit New Jersey Sunday through Monday, as a wide storm will extend what has already been a dreary and weary winter, the third-snowiest in the past three decades.
Lauren Nash, a meteorologist with the NWS, said Friday morning that the organization is only reporting with 30 percent confidence at this point, and as the storm appears to be closer to 48 hours out, it will be able to better assess what exactly the area should be in for.
Lee Robertson, another meteorologist with the National Weather Service's office, said a cold front pushed into the region Thursday, again bringing cold Canadian air over the Northeast.
Last night temperatures plunged to zero in some parts of the state, with wind chills in the minus-teens. After a relative daytime warm-up, tonight will bring more of the same, Robertson said.
The NWS has issued a hazardous weather outlook, stating that "there is the potential for 8 inches of snow from Sunday night into early Monday evening. Any change in the track and intensity of the system may have an impact on the amount and type of precipitation expected."
---
Connect with NJTODAY.NET
Join NJTODAY.NET's free Email List to receive occasional updates delivered right to your email address!